Broderick don't just make and supply the best heavy duty encoders in the world, we make all the brackets and mounting assemblies to ensure that your chosen unit can be installed to perform to its optimum capabilities. Indeed, we can design and manufacture bracketry and mounting to incorporate any type of industrial equipment.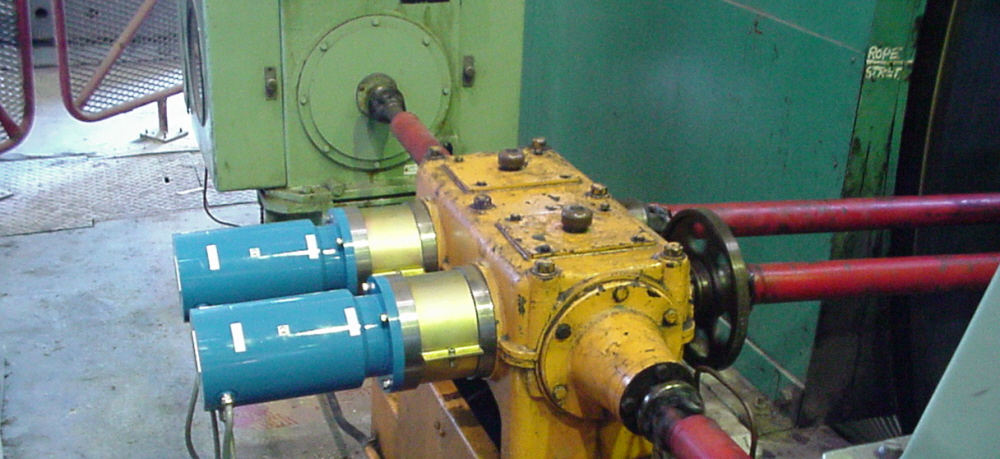 Encoder Bracketry and Mountings
We understand that our encoders and switches are operated in some of the harshest industrial environments around, steel mills, quarries, mines and many other heavy industries. Each application is unique and requires a good understanding of what it takes to ensure our customers can be confident their encoder fits. It is often easy to forget that as solid and reliable as Broderick units are they need a bit of expert help to give the years of reliable service our customers expect.
We can make brackets and mounting assemblies to fit any installation, typically these include:
Roller tables
Conveyors
Crane gantries
Gear box mounting
Winders
Drive shafts
In addition to the mounting assemblies we can incorporate torque arms to ensure that plant vibration does not affect the performance of the encoders.
How we come up with the best solution varies, sometime you can just send your gearbox to our works and we make brackets and mountings to suit. Often this isn't practical and a visit to site is required to allow us to survey and accurately measure and engineer the best solution.
For more information about how our skilled engineers can help with your application contact us on 0116 259 9009 or email  [email protected]